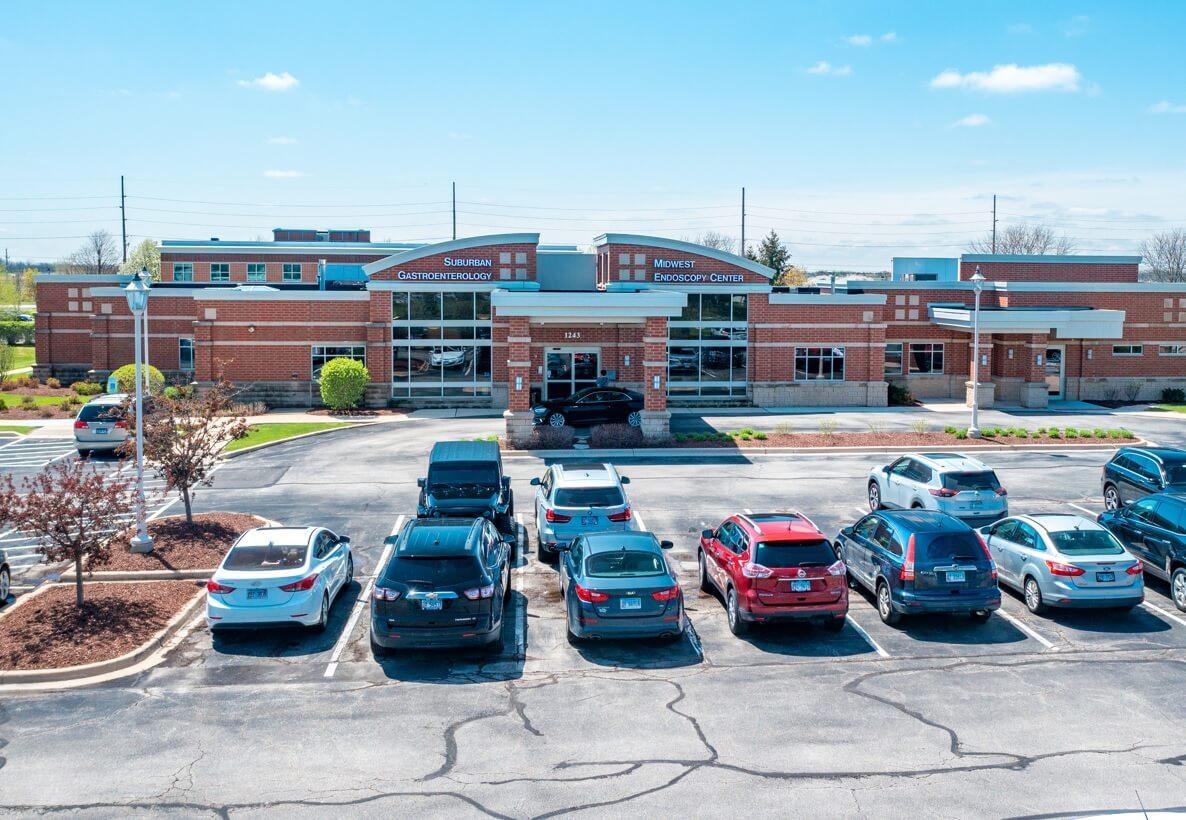 Suburban Gastroenterology and Midwest Endoscopy Real Estate
Project Overview
Physician Real Estate Capital Advisors ("PRECAP") announces the $15.2 million, $763 per square foot, closing of the Suburban Gastroenterology and Midwest Endoscopy Center located in the affluent Chicago suburb of Naperville, Illinois. PRECAP Managing Principal Scott Niedergang represented the seller, a physician partnership, and introduced the buyer, one of the nation's largest privately held companies specializing in healthcare-related real estate acquisitions.

The 19,900 square foot facility, built in 2008, is utilized by Suburban Gastroenterology, Ltd. (SGI) and Midwest Endoscopy Center, LLC (MEC), a four operating room ambulatory surgery center (ASC). SGI employs nine physicians with a tenth starting in 2023. MEC is 51% owned by NorthShore University HealthSystem (Moody's Aa3) with the balance owned by physicians affiliated with SGI.

In 2020, MEC underwent a 6,800 square foot expansion and renovation that added two operating rooms and six pre-op/post-up suites. Illinois is an ASC Certificate of Need (CON) state which creates significant barriers to entry, and costs, for other providers in the market looking to offer endoscopy procedures. The subject property is the only freestanding, state-licensed, endoscopy center in DuPage and Will County. Since 2008, MEC has been recognized as one of the top endoscopy centers in the country by the American Society for Gastrointestinal Endoscopy (ASGE).

Naperville, Illinois, roughly 30 miles west of Chicago, is consistently recognized on lists including "Best City to Raise a Family in America", "Cities with the Best Public Schools in America", and "Best City to Live in America". In 2021, the community was also named the "Safest City in America".


Project Details
Dollar Amount
$15,200,000
Location
Naperville, Illinois
Get Started
PRECAP welcomes the opportunity to schedule an introductory call to discuss the healthcare real estate market and your investment objectives.
Contact Us