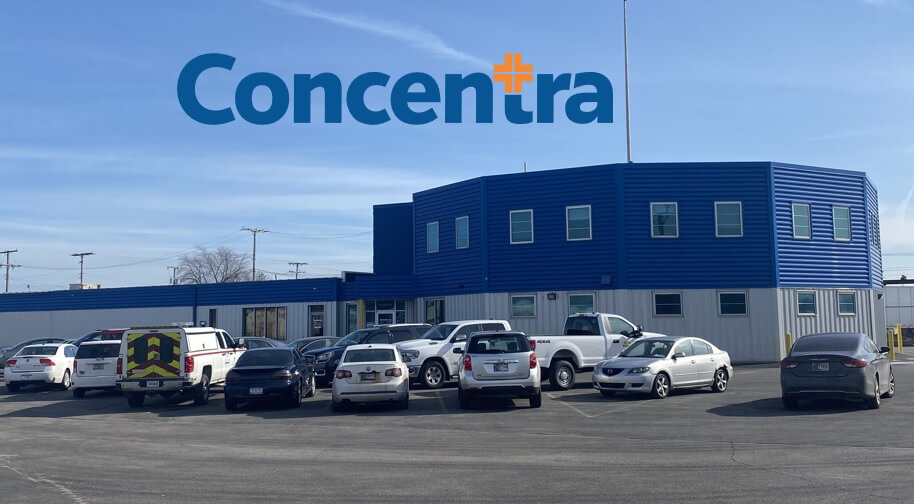 Concentra Health Services
Project Overview
Concentra Health Services, Inc. currently occupies 11,610 square feet of this 16,182 square foot medical office building located at 7501 W. 15th Avenue in Gary, Indiana. The second-floor office suite is currently utilized via a sublease by 1Source, a third-party occupational health administrator, and will be vacant by the end of 2022. While Concentra's usable space is defined as 11,610 square feet, they are responsible for 100% of the building real estate taxes, insurance, and common area maintenance.

In February of 2022, the previous practice at the facility, Comprehensive Care Occupational Medicine Specialists, was acquired by Concentra Health Services, Inc. As part of the sale of the practice, Concentra executed a new 8.5-year NNN lease with 2, 5-year options to renew at fair-market-value. The lease commenced February 12, 2022, with a rental rate of $16.00 per square foot throughout the base term. The tenant's 11,610 square feet is utilized by Concentra as an occupational medicine clinic and worker's compensation injury management facility. Services offered include urgent care, check-ups, physical therapy, physical exams, drug screens including breath alcohol testing, and lab testing.

The subject property is strategically located in a high patient demand area of Gary in Northwest Indiana. The plentiful industrial and manufacturing employers and workforce in the area drive significant traffic to the subject property. Since 2015, the practice has averaged roughly 30,000 patient visits per year. Patient access to the facility is convenient with its location directly between I-90 and I-94 and just off the State Road 912 on and off ramps. The City of Hammond sits just across State Road 912 to the west.
Get Started
PRECAP welcomes the opportunity to schedule an introductory call to discuss the healthcare real estate market and your investment objectives.
Contact Us