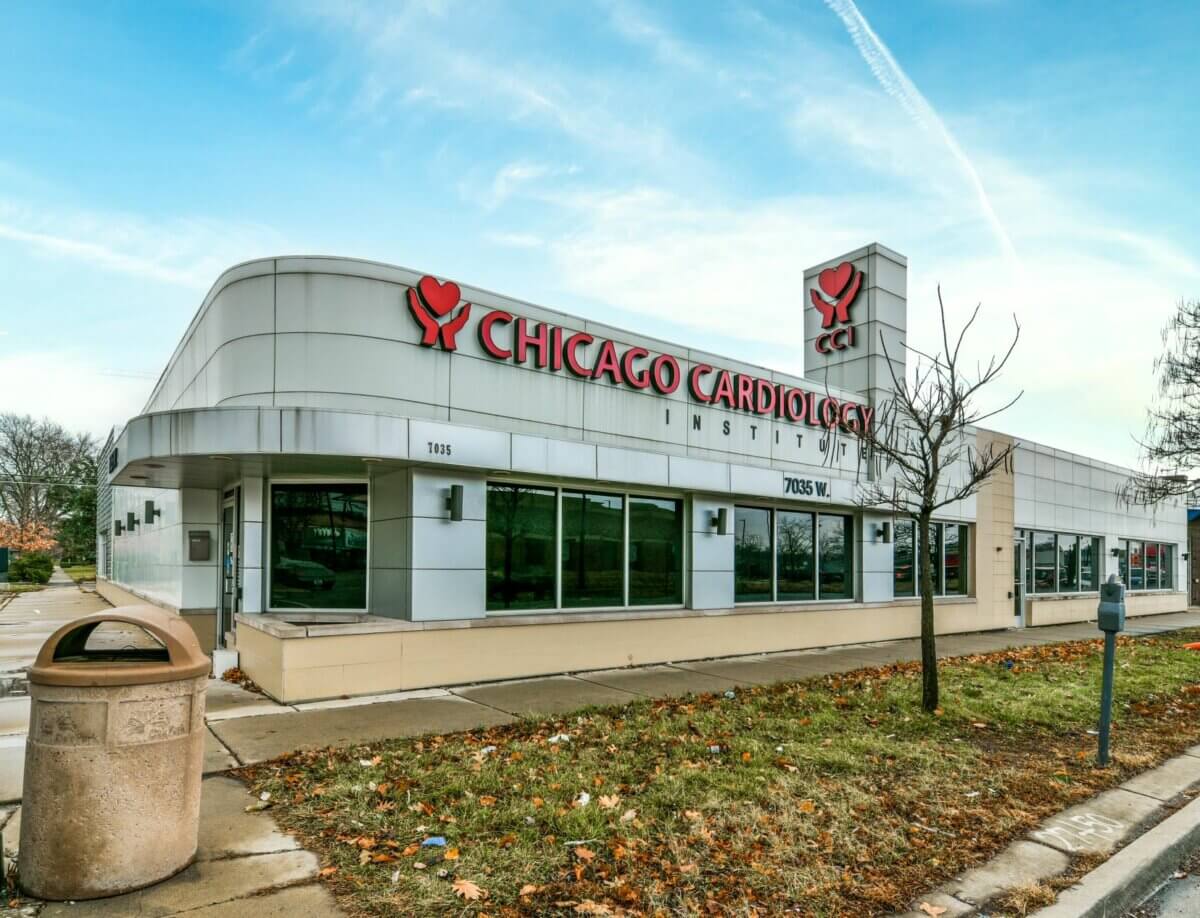 Chicago Cardiology Institute Portfolio
Project Overview
Physician Real Estate Capital Advisors (PRECAP) announces the sale of the four-property Chicago Cardiology Institute Portfolio in Oak Park and Schaumburg, Illinois. The portfolio houses the thriving Chicago Cardiology Institute (CCI) and its prestigious Chicago Vascular Clinic (CVC). PRECAP Managing Principal Scott Niedergang represented the seller, CCI founder Dr. Parag Doshi, and introduced the buyer, a healthcare real estate fund.

Each facility in the portfolio serves a unique and strategic purpose for the practice. 7035 W. North Avenue in Oak Park and 805 E. Woodfield Road in Schaumburg function as the clinical operations centers. 808 E. Woodfield, a condo suite in Schaumburg, acts as the practice's administrative hub. 812 E. Woodfield Road houses the CVC, the first vascular clinic of its kind in Illinois.

In October 2022, CCI and CVC were acquired by Cardiovascular Associates of America (CVUSA) and its financial sponsor, Webster Equity Partners. Upon the sale of the practice, a new, long-term master lease was negotiated with CVUSA across all four properties. The lease is triple-net and includes annual rent growth.

"PRECAP was engaged by Dr. Doshi to run a competitive marketing process that yielded multiple offers from the most active and competitive investors in the healthcare real estate sector," adds Scott Niedergang of PRECAP. "Even during a turbulent market, our relationships and marketing strategy led to a successful outcome at an aggressive valuation."

Dr. Doshi founded CCI in 2009. Since then, the practice has grown to eight physicians, eight nurse practitioners, and more than 100 staff members. CCI & CVC offer the full spectrum of hospital-based, office-based, and ambulatory services for patients with heart, vascular, and circulatory disorders. Dr. Doshi has more than two decades of experience and is a nationally recognized leader in the field of interventional cardiology and the treatment of peripheral vascular disease.
Project Details
Dollar Amount
$12,260,000
Location
Oak Park and Schaumburg, Illinois
Property Type
Single Tenant Net Lease Medical Portfolio
Get Started
PRECAP welcomes the opportunity to schedule an introductory call to discuss the healthcare real estate market and your investment objectives.
Contact Us